Summary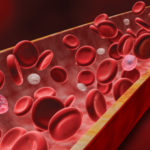 More energy, improved sleep, enhanced cardiovascular system, anti-aging, improved mental acuity are just some of the benefits.  If these are of interest, here is why people experience these results.
We have trillions of cells in our body and each one needs oxygen, nutrition, water and needs to eliminate waste. If any part of that breaks down our energy is affected and sickness or worse begins. How those cells get what they need is dependent on what we feed them and the effectiveness of our blood circulation system.
The medical device referred to in this article  is FDA registered and is proven through extensive research to significantly enhance the rate of blood flow in the entire body. There are no medical claims. Enhancing blood flow  enables  the cells to get what they need and reproduce healthy cells.  As that happens the body begins to  function more as it was designed to do.
To appreciate the significance of this technology,  it is important to understand our two blood circulation systems.
Blood Circulation 
We have two circulatory systems. The first one  what most think about is the macro system: heart, veins and arteries. The second one that hardly anyone is aware of is the process of moving blood through  our capillary system – that circulation mechanism  is separate from the heart.
Our capillary system is about 74% of our total circulatory system. End to end our capillaries are about 74,000 miles.
When we exercise, eat right, take supplements, get a massage, and more we influence our macro system or our heart, veins and arteries.
Elite athletes influence the pulse rate of the blood in the capillary system by up to 8% when they are playing with little or no residual effect.
There is no drug, no food, no procedure, no supplement, no product in the world that will increase the blood flow in the capillary system except one. The medical device I represent increases blood flow in the entire body including the 74% that is capillaries.
There are negative influences on blood flow in the capillary system. The two that affect everyone are  aging and exposure to radiation from cell phones, WiFi and more. Other negative influences vary by person and  include stress, toxins and chemicals. By the time a person is 60 the rate of blood flow through the capillaries  can decrease to as low as one time every 10 minutes whereas a healthy 20 year old has a rate of 30-50 times every 10 minutes.
As the rate of blood flow slows, cells begin to aggregate. When this happens they cannot get the oxygen, nutrients, water needed and cannot eliminate waste. Lack of energy, disruptive sleep, premature aging and worse are generally the result.
The medical device used 8 minutes twice a day begins to restore the rate of blood flow toward healthy levels and also grounds the body offsetting the effects of EMF radiation. The benefits of this are huge some can be found by Clicking Here 
There is much more information available including in depth research reports . The best way to begin your due diligence is to contact me by email or text for my road map for learning more. I will guide you with information and links so the benefits to your health and those you care about will be very clear.
Contact 
Steve Pohlit, Independent Distributor
Text 727-224-4743
Email stevepohlit@gmail.com