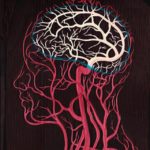 The blood brain barrier (BBB) is a highly selective permeability barrier that separates the circulating blood from the brain extracellular fluid in the central nervous system . The purpose of the BBB is to protect the brain from many risks that can be otherwise transmitted by our blood.
The BBB has several important functions:
Protects the brain from "foreign substances" in the blood that may injure the brain
Protects the brain from hormones and neurotransmitters in the rest of the body
Maintains a constant environment for the brain
Threats to the BBB: There is a lot to this and you are encouraged to research this topic for more information. For now look at the following and  pay particular attention to the ones in bold :
Microwaves
Radiation
Infection: exposure to infectious agents
Trauma
Hypertension (high blood pressure)
Actions To Protect The Blood Brain Barrier
First just stop using microwaves right now – there is nothing good for our body.
There are nutrients that help. Click Here for more information.
Look at familiar  sources EMF  radiation that are more difficult if not impossible to eliminate:
Cell phones
WiFi
Smart boxes
Airport security
Medical diagnostic equipment
X Ray
The Medical Device I Represent Is Likely The Best Help For Our Body This is a partial list of what it does:
Grounds our body to the natural  field of the earth.
Balances all the electrical systems of the body.
Substantially increases blood  flow in the body  including the 74% of our total circulation system which is our micro vessel or capillary system. This is huge because nothing else does that and as our blood circulation improves our cells get the  oxygen , nutrition, water they need and are able to eliminate waste When our cells are not able get what they need and do what they are supposed to do problems begin.  Radiation and microwaves are a big cause of circulation interruption.
There is much more information available including in depth research reports . This information is based on science not guesswork or assumptions.  Science means the results are measured.
The best way to begin your due diligence is to contact me by email or text for my road map for learning more. I will guide you with information and links so the benefits to your health and those you care about will be very clear.
Contact 
Steve Pohlit, Independent Distributor
Text 727-224-4743
Email stevepohlit@gmail.com